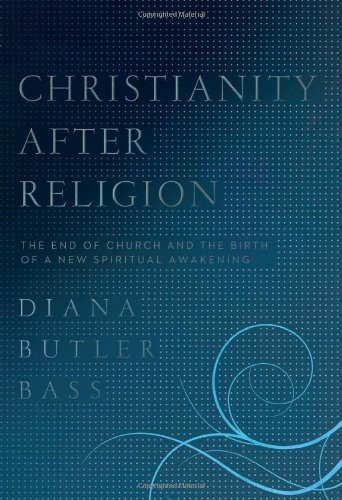 Looking for an interesting viewpoint about modern-day Christianity and the challenges and opportunities facing not only Christian Science churches but all religions and churches today? You might check out "Christianity After Religion: The End of Church and the Birth of a New Spiritual Awakening" by Diana Butler Bass.
Kim Shippey discusses this book in the November 19, 2012 issue of the Christian Science Sentinel (subscription required) here:http://sentinel.christianscience.com/issues/2012/11/114-47/new-spiritual-awakening
Amazon link to the book: http://amzn.to/11ilU3S
Note the committee does not formally endorse or necessarily agree with all the contents of this book, but hopefully it can serve to further the conversation about where we're all headed.
If you've read this book, please leave a comment and share what you thought of it. Also if you have any other books you'd like others to consider checking out, share that too!