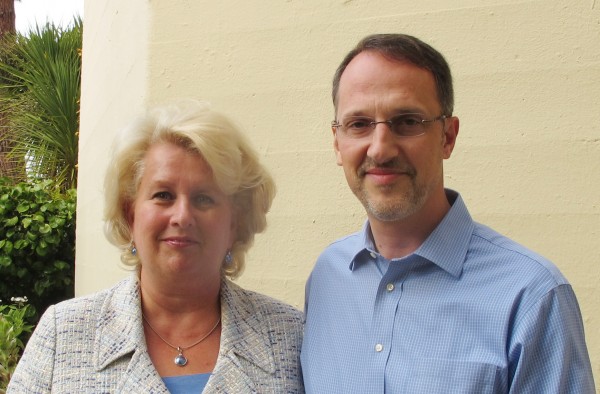 Jan and Alan are married and live in Redwood Shores, CA, and are members of First Church Mountain View.
Jan served as a Christian Science nurse for 22 years, and taught nursing for the last thirteen. She's been a Journal-listed practitioner since 1999, and has been giving Association addresses since 2002. She has been First and Second Reader, and taught reading aloud classes for the nursing students for several years. She has given church renewal talks in Oakland, Sunnyvale, Yuba City, and Oakville, Ontario, Canada (near where she grew up). She's been giving monthly metaphysical talks to the Mountain View church for over three years now.
Alan felt led by God to work at Oracle Corporation 29 years ago, and since God hasn't told him to leave, he's now the 4th longest serving employee out of 120,000. He's served as both First and Second Reader.