The new website is coming along! Jason Marsh here, and I've been updating the prior website structure to be more appropriate for our new organization and the new mission of NorCal Church Alive. So far the look and feel is mostly done, and so more structural organization will continue forward.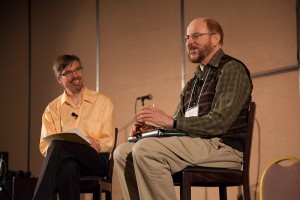 I should note, though you've probably received explanatory emails on this, that the Summit Committee has now disbanded and has been replaced by "NorCal Church Alive", an association with the mission of continuing a forum for Church Alive topics within Christian Science Churches in northern California and western Nevada. It is this new committee that is supporting this website.
Some of the Discussion Groups have really taken off, and others are, well, in need of some more energy. Together we can nurture those activities that are needed, and those needs may change over time. But some really good ideas are being shared, and this website will continue to change to better distribute those 'bright lights' of change. The Discussion Group ideas will percolate up to this site, where more can join in the conversation.
Join a discussion group! If you are already in a discussion group, post what your church has been thinking about! Is the discussion lively? Is it frustrating? I feel like we've all been given permission to have the conversation, so let's keep the conversation going.
Post comments below for your questions and comments about this website, I'd love your ideas. This is your site after all, and our churches are all walking together on Life's journey.